Power. The ultimate USP of any car. Buying a supercar? Power. Showing off that car? Power. What's the reason for such a high top speed? Power.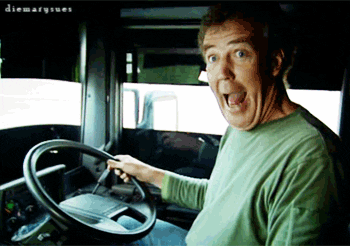 It is a never ending battle. Teams, engineers, companies come up with new pieces every day, breaking the previous records. So which cars are these that keep pushing that envelope? Let's find out!
P.U.B.R (Please understand before reading): We will be leaving out the common names a.k.a The Bugattis, 918s, La Ferraris and P1. Thank you.
---
Koenigsegg Regera
1:1 ratio? Nah. 1000 bhp? Not enough. That's how the engineers of Koenigsegg answered their queries during the brainstorming session of its monster.
1479 bhp. Yes, you read it right. One-four-seven-nine. The year when the battle of Guinegate took place. What was so special about it? I also don't know. Off topic? Okay.
Regera is Swedish for 'to Reign'. To reign the roads with its immense power, highly sharp exterior and a mouth-watering interior.
The secret behind all this power? The dry sump, twin turbo, DOHC, 5.0 litre V8. That's a twin turbo right there. More than enough to make the hair at the back of your neck to stand up.
And that's not the only powerhouse. Three electric motors supplement the power supply through a Direct Drive System. In simple terms, no transmission. That's simplicity and lightweight for you.
And that is only touching the tip of the iceberg. Not even touching, more like eyeing.
The Koenigsegg Regera is the first automotive to operate all the body enclosures automatically, by using the hydraulic system. The whole system is known as Autoskin where you operate everything with a touch of a button. What does it weigh? 5 kgs.
And the list just goes on and on. A fully automated rear foldable wing mounted from the top, highly tuned titanium exhaust system, over 2000 Nm of torque!
And all of this weigh how much? 1590 kgs. Now that's not only pushing the power envelope, it's called pushing the limits of engineering, breaking the boundaries of speed, and bending a lot of physics!
That's it for now! Keep checking this blog for the next amazing piece of engineering!